1550 Kingston Rd. #1116
Pickering, ON
L1V 6W9
TEL: 1 800 809 7167 CDA/USA
Instronics
Manufacturers
Instrumentation
Load Cells/Transducers
Pressure Sensors
Torquemeter/Torque Sensor
Vibration/Shock Monitors
NEW Product
New MCRT® 48700V/49700V/59700V Digital Torquemeters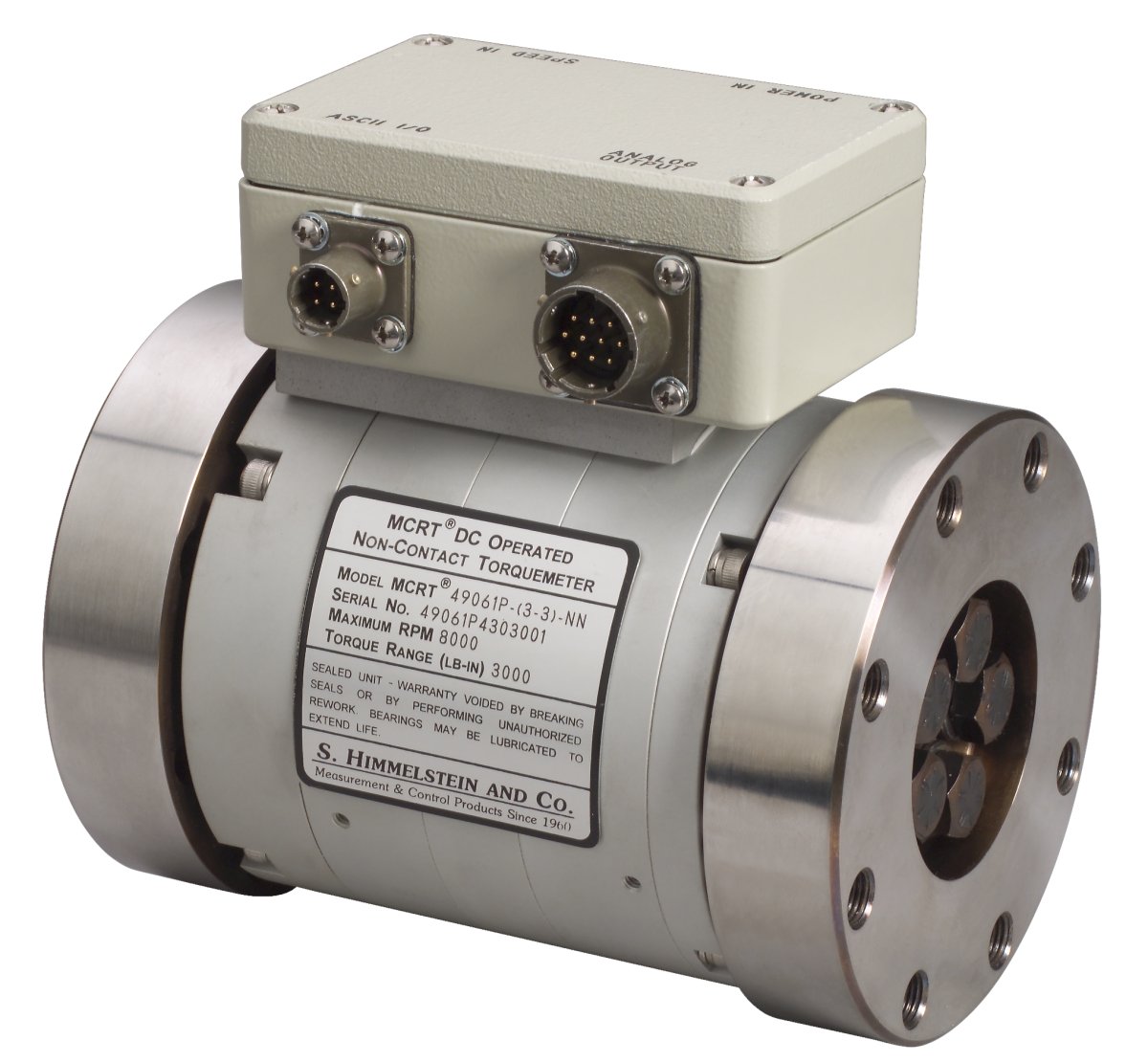 MCRT® Digital Torquemeters output ±10V or ±5V analogs of torque, speed (optional) and power (optional) as well as engineering unit data via a resident com port. PC interface software furnished. They are available in two accuracy grades, 0.05% and 0.1%. Ranges from 25 to 4,000,000 lbf-in.




New LOW COST MCRT® 48200V Compact Digital Torquemeters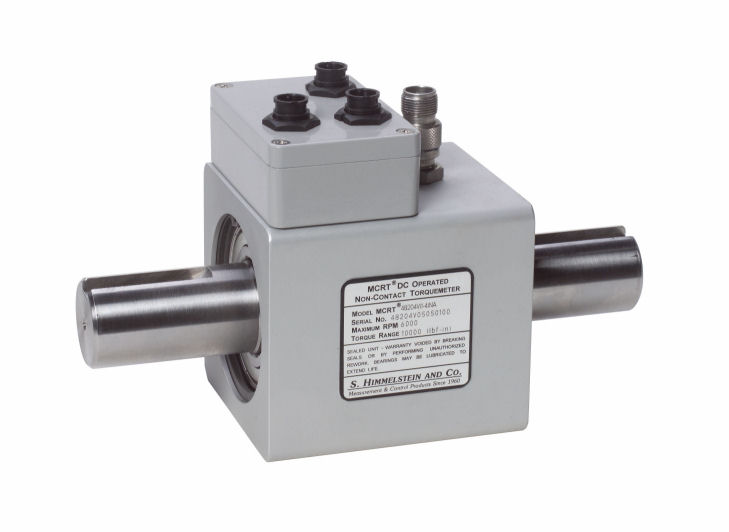 MCRT® 48200V Compact Digital Torquemeters
output ±10V or ±5V analog of torque as well as engineering unit data via a resident com port. PC interface software furnished. They are available in two accuracy grades, 0.2% and 0.15%. Ranges from 25 to 10,000 lbf-in.
NEW Product
Himmelstein 48000P/49000P Horsepower/kW-h Meters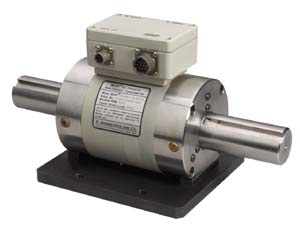 We are pleased to announce our new 48000P/49000P Horsepower/kW-h Meters from Himmelstein. These robust, non-contact devices have full scale ranges from five to 76,000 horsepower and can accumulate virtually unlimited net energy. They output ±10V or ±5V analogs of power, torque, speed and energy (an option) as well as serial engineering unit data via a resident com port. Two accuracy grades are offered: 0.08% and 0.13%.
These new meters require no manual adjustments. Calibration values, null, scaling and units of measure are stored in nonvolatile memory and automatically loaded on power up. Internal signal processing is accurate to 14 bits.
NEW Product
C-Face Reaction Torquemeters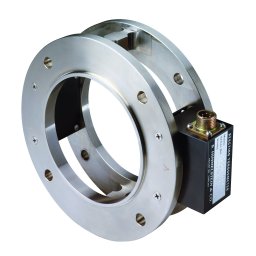 We are pleased to announce the new, CF2700 Series NEMA C-Face Reaction Torquemeters. These devices mount between a NEMA C-Face motor and its load. When installed, they sense the motor or load torque. They respond to dynamic and static inputs and are expected to find wide use in industrial measurement and control applications.
Outstanding features include simple, low-cost installation and 0.1 percent accuracy's. Because they have no bearings or rotating parts, they require no maintenance. Their ability to handle 500% overloads assures reliability in demanding industrial applications. Two types are available; one outputs 0 to ±10 Volts and the other, a 2-wire transmitter outputs 4 to 20 milliamperes. Their measurement bandwidth is dc to 1,000 hertz. Those outputs are compatible with standard motor controllers and data acquisition systems.
NEW Product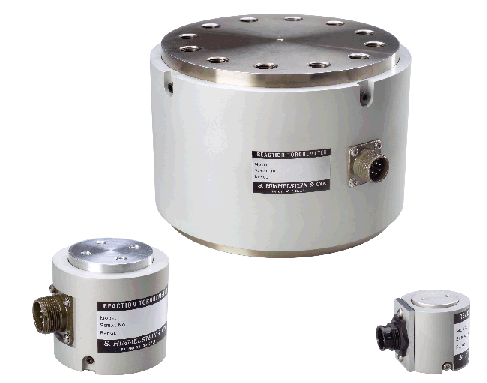 Solid Flanged Reaction Torquemeters Himmelstein Series 2200

S. Himmelstein and Company introduced the 2200 Series Solid Flanged Reaction Torquemeters. These stationary sensors accurately measure static and dynamic torque of rotating and non-rotating drivelines. They are expected to find wide use in industrial torque measurement and control applications.
Outstanding features include short overall length and high torsional stiffness. Sensing elements for low capacity models are manufactured from an aluminum alloy, larger units use 15-5PH stainless steel. Because they have no bearings or rotating parts, no maintenance is required.
NEW Product
Intelligent High Speed, High Resolution Four Channel Analog Inputs Panel Meters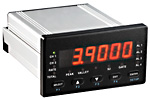 The 3924 series digital panel meters are the most versatile and powerful meters on the market. The meter's 6 digit display, high speed measurement (4/sec.) update rate makes this the perfect choice for those most demanding applications. The 3900 also includes 4 assignable front keys, 2 assignable remote inputs and a variety of menu lockout features.
The 3924 offers four input channels with a fifth channel for mathematical calculations. Standard formula includes sum and AVG. A complete math pack is in the 3924 firmware. Please contact ATC for implementing your specific equation.
Featured Products
Shockswitch ID System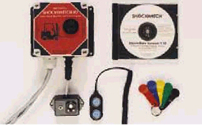 Increase employee safety while decreasing facility/product damage with Shockswitch ID—A PC-driven way to comply with OSHA regulations.
The Shockswitch ID is a valuable resource for any company that wants to augment OSHA compliance regarding forklift operation and at the same time decrease damage to their equipment and facility.

Control Forklift Access & Identify Operator
The Shockswitch ID integrates with a forklift's ignition system to identify and limit access to trained operators. The Shockswitch ID requires a prospective driver to "log on" using an iButton green Operator's Key that fits a simple key reader on the unit. The iButton serves as a critical component in the interface between the Shockswitch unit and the monitoring soft-ware - ShockMate. Once properly coded, the Shockswitch ID will not allow the forklift to be operated without an authorized iButton key.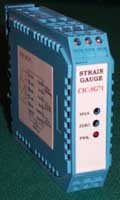 DIN Rail Mountable Strain Gauge Signal Conditioners

The CIC-SG71 and the new SG78 are DIN Rail Mountable Strain Gauge Signal Conditioners. The SG71 can be used to condition the signal from any transducer with an output of 0.2 mV/V up to 15.0 mV/V. The CIC-SG71 can be powered from any 18 to 36 VDC source and requires less than 200 mA to operate. The power supply inputs are internally isolated to eliminate any grounding or common problems thus eliminating the need to have a separate power supply for your signal conditioning.

The SG78 Carrier Based Signal Conditioner has the same superb signal processing capabilities as the SG71 and is designed to work either a Transformer Based Torque Sensor or a Direct Wired Strain Gauge installed in a harsh industrial environment.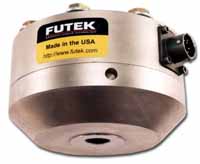 Futek Pancake Load Cells

Pancake Load Cells from Futek has a capacity of 250 lbs. Made from aluminum these units have a resistance of 350 ohms with a rated output of 2 mV/V nom. They feature a safe overload of 150% of the rated output.

Pancake load cells are low profile, high precision, tension or compression load cells with eccentric load capability.
DigiTec Strain Gauge Panel Meters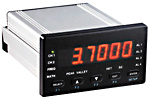 The NEW D3720A Series Strain Gage Digital Panel Meters are the most versatile and powerful meters on the market. Available as either single or dual channel. It is the perfect choice for the most demanding applications.

The user can program the majority of the menu steps to not be accessible. This simplifies the programming of the meter allowing only necessary menus to be displayed in the SETUP mode. The meter can initially be configured to the desired setup, and then the user can lockout all the unnecessary menu steps.
ShockLog™ Shock Recorder Model RD298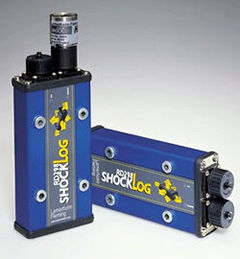 The RD298 ShockLog is a programmable, re usable electronic, tri-axial shock recorder designed specifically to help organisations to reduce the cost of damage to goods whether in production, transit or storage.
A battery life of up to 12 months allows you to understand the entire supply chain life of your product and the conditions it experiences. More importantly it tells you when incorrect physical handling, poor quality packaging or inappropriate temperature and humidity control will have damaged the quality of your product, your reputation and your cash flow.
The comprehensive Windows™ based software programme allows you to programme your own wake up, warning and alarm levels and frequency of data collection. When a programmed impact level is exceeded a visual alarm will alert you as well as storing the data for future analysis.